Stay tuned for 2019/2020 clubs!
---
STEM girls rock in this workshop series just for girls who love engineering and science! Complete with exciting demonstrations, hands-on experiments, and make-and-take creations. Supplies for each 1.5 hour workshop are provided.
Grades: 7-10
Activities will cover a wide range of engineering. Some examples in the past have included Raspberry Pi and designing water filters. Instructors will be UBC students studying in the field of STEM.
Pre-registration by phone or online is required. Late registrations are welcome.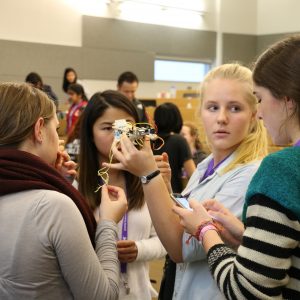 Date: January 17 - March 14, 2019
Time: Thursdays, 4:00 - 5:30pm
To register call (604 665 3965) or email (teens@vpl.ca).
Cost: Free
Date: January 16 - March 13, 2019
Time: Wednesdays, 4:00 to 5:30 pm
To register call (604 736 3588) or email (frontdesk@kitshouse.org).
Cost: Free with payment of $20 membership fee